Executive assistants perform various types of work in a day and, therefore, need various skills to become successful.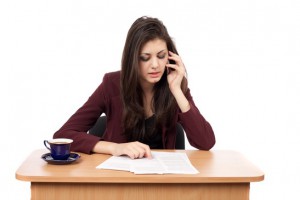 If you are a personal assistant looking for self-development, then participate in Foundation Skills for PA's and Executive Assistants delivered by pdtraining in Christchurch and other cities in New Zealand.
Personal assistants need to manage, organise, schedule, and plan events and communications. Along with managing tasks, they need to manage themselves too. For both personal and professional development, executive assistants need training.
There are two methods of getting trained: one is to self-train and the other is to receive training from experts in the field. Self-training is more convenient, but takes longer. Professional training, on the other hand, provides quick and more targeted learning, but has a cost. Whether you choose to self-learn or use professional training, these are the areas that you need to work on:
Management
The most essential skill for executive assistants is the management of tasks and time. Prioritising tasks is a method of organising that saves time and helps in the successful completion of tasks. You may make separate lists of important and urgent tasks. Important tasks may be long-term, and urgent tasks will be short-term. After completing urgent tasks, which are again prioritised, you may move to important tasks (which you can prioritise).
Effective management not only saves time, but also makes your job less stressful and chaotic. By managing tasks well, you benefit in saving time, and visa versa.
Communication
Even though communication may not make it to the list of important skills to develop for most of us, it has the power of changing attitudes, behaviour and decisions. If you have the capability to say what you ought to say at the right time, then you will see the following benefits:
Improved relationships
More confidence
Less misunderstandings and conflicts
Better control over others, tasks and oneself
Job satisfaction
As communication is used every day and in almost every situation, you must look to develop your communication skills for greater success at your job.
Etiquette
For professional success, following basic business etiquette is essential. Professional etiquette includes the following:
How to greet others and introduce yourself in-person, over the phone and through electronic medium
Using good mannerisms such as politeness, generosity and empathy
Appropriate manner of dressing
How to hold conversations
How to eat at the office and outside the workplace
Conducting yourself professionally and handling communications with others effectively is a necessary quality for an executive assistant to have.
Organisation
To manage loads of paper files, electronic conversations and telephone communications, you need organisation skills. For organising files, you may create folders with categories, both electronic and physical. You can use different colours, or tags to identify categories. Only keep the materials that you need frequently close at hand. Other stuff can be kept away so that it does not clutter your workspace.
A little time spent in sorting and organising helps to save more time in finding things later. It provides you with clarity in your thoughts and work, which makes you feel less stressed.
Pdtraining delivers 1000's of professional development courses each year in Wellington, Auckland, Napier, Christchurch, Hamilton, Dunedin and Tauranga, so you can be assured your training will be delivered by a qualified and experienced trainer.
All public Foundation Skills for PA's and Executive Assistants courses include am/pm tea, lunch, printed courseware and a certificate of completion. Customised courses are available upon request so please contact pdtraining on 1300 121 400 to learn more.