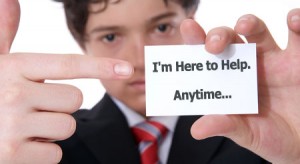 Your management may have asked you, "How do we get the fun, innovation, great customer relationships, teamwork and engagement I saw in the FISH! film?" 
If you are looking to build skills in customer service, consider using FISH! Team Building for Customer Service Teams from pdtraining in Dunedin, Christchurch and other cities in New Zealand.
This question drives many organisations' culture quest.  How do you create a culture of delivering premium customer service every time?
The answer begins with understanding that FISH! is about intentionally creating the customer service culture you want—on purpose, which takes time.
FISH! is not a flavor-of-the-month training program.  
Our process gives you the steps to create the common ground, language and leadership alignment that lead to an engaged culture.
There are three critical components: 
Find IT: In this phase the organisation creates a vision of what it wants to be (your Culture Vision), laying the groundwork and foundation to move toward that vision, inviting employees into that vision, and developing the measurements and strategy for getting there.
It is especially important for senior leadership to be aligned with the vision and goals, to be able to easily articulate them, and, most importantly, to model them.
Live IT: After the organisation has its Culture Vision, tools, training and resources must be provided that help align the leadership team, assist all levels of the organization to commit to the strategy, and connect employees to the vision and their roles in it.
All training and learning (Live IT) should be aligned with the organisation's vision.
Coach IT: As an organisation is learning and growing into its Culture Vision, vehicles should be in place to sustain the momentum and gauge the progress.  Coach IT emphasizes improving communication, feedback, accountability, and reward and recognition.
FIND IT
(Groundwork)
• Culture Vision
• Individual connection to the vision
• Define expectations and measurements
• Culture Vision strategy
Purpose: Determine direction both as an organization and as an individual within the organisation.
LIVE IT
(Belief, learning and tools)
• Experiential learning
• Tools
Purpose: Learn the skills, experiment with the concepts and practice the actions that bring the Culture Vision to life.
COACH IT
(Momentum)
• Coaching
• Recognition and rewards
• Ongoing communication
• Assess and refine strategy
Purpose: Sustain the training and conversations, and grow as individuals and organizations
Pdtraining delivers 1000's of professional development courses each year in Wellington, Auckland, Napier, Christchurch, Hamilton, Dunedin and Tauranga, so you can be assured your training will be delivered by a qualified and experienced trainer.
All public FISH! Team Building for Customer Service Teams courses include am/pm tea, lunch, printed courseware and a certificate of completion.  Customised courses are available upon request so please contact pdtraining on 1300 121 400 to learn more.