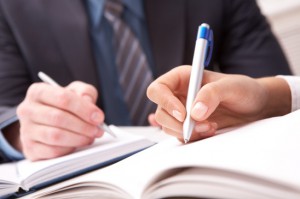 In today's frenetic world of doing business, email is a convenient and effective medium to conduct business communication.
Pdtraining delivers 1-day Business Writing Training Course in Auckland, Christchurch and other cities for training in writing outstanding business documents.

Using Addressing Fields in Your Emails
When addressing an email, it's important to know the difference among the To, Cc and Bcc fields.
Using the 'To' field: The 'To' field is used when sending a direct message to someone.
You may send the same email to multiple addresses using the 'To' field. Do so when your email is meant to be addressed directly to all recipients, as in the case of a manager directing his team.
Note though that when you use the 'To' field, all email addresses can be viewed by all recipients. Put multiple addresses in the 'To' field only when every recipient is okay with his or her email address being released to everyone.
Using the 'Cc' field: Cc stands for carbon copy.
You use the 'Cc' field to send a copy of the email message to people who are not meant to be the direct recipients of the message, but still need to be kept on the loop.
For instance, if a manager has ordered his assistant to send a memo to everyone in the department, the assistant may place all the department employees' email address on the 'To' section, and the manager's email address on the 'Cc' field.
Note that, like the 'To' field, all email addresses entered in a 'Cc' field can be viewed by everyone.
Using the "Bcc' field: Bcc stands for Blind carbon copy.
When you place email addresses in 'Bcc' field, recipients are 'blind' to other recipients' email address. The use of the 'Bcc' field is most appropriate if the recipients have not given permission for their email address to be released, or if there is reason to keep the email address private.
Because the 'Bcc' field offers privacy that the 'To' and 'Cc' fields do not, you may use the blind carbon copy field for both direct and indirect email messages where privacy of email addresses is needed. If you wish to send an email to many direct recipients, but you don't wish to disclose anyone's email address, just use your own email address in the 'To' field, and use the 'Bcc' field for the recipients' addresses.
Proofing Emails
It is important to make sure to proofread all business related email very carefully.  Obviously you want to avoid embarrassing mistakes, but email threaded conversations are now being saved for legal purposes by many companies, so you want to make sure there are no legal or official information which could be misconstrued by anyone.

Pdtraining delivers 1000's of professional development courses each year in Wellington, Auckland, Napier, Christchurch, Hamilton, Dunedin and Tauranga, so you can be assured your training will be delivered by a qualified and experienced trainer.
All public Business Writing Training courses include am/pm tea, lunch, printed courseware and a certificate of completion.  Customised courses are available upon request so please contact pdtraining on 1300 121 400 to learn more.